Mustang

Inventar

Anzahl der Beiträge :

1169


Anmeldedatum

: 11.01.13


Alter

: 59


Ort

: Schweiz


Laune :

Sehr gut

am Fr März 01, 2019 7:35 pm
Titel:
ELVIS GOLD 30
Seite A:
01. Heartbreak Hotel
02. I Want You, I Need You, I Love You
03. Don't Be Cruel
04. Hound Dog
05. Love Me Tender
06. All Shook Up
07. Loving You
08. (Let Me Be Your) Teddy Bear
Seite B:
01. Jailhouse Rock
02. Wear My Ring Around Your Neck
03. I Need Your Love Tonight
04. (Now And Then There's) A Fool Such As
05. Stuck On You
06. It's Now Or Never
07. Are You Lonesome Tonight?
Seite C:
01. G.I. Blues
02. Can't Help Falling In Love
03. Return To Sender
04. You're The Devil In Disguise
05. Viva Las Vegas
06. Do The Clam
07. If I Can Dream
08. In The Ghetto
Seite D:
01. You Don't Have To Say You Love Me
02. Suspicious Minds
03. The Wonder Of You
04. I Really Don't Want To Know
05. An American Trilogy
06. Burning Love
07. Fool
Land: Japan
Label: RCA
Erschienen: Dezember 1973
Kat.-Nr.: RCA-6176-77 DLP
Format: 12" / 33 1/3rpm
DLP mit OBI und 24 seitigen Heft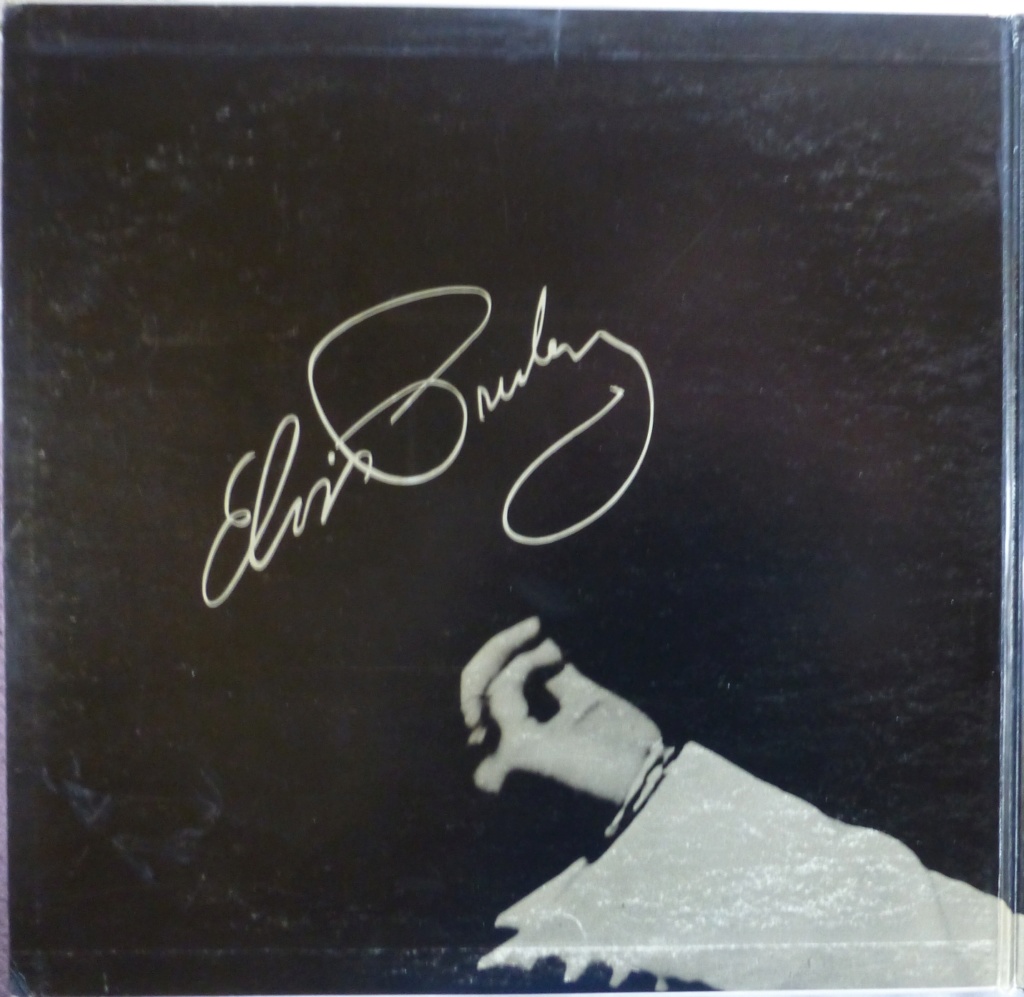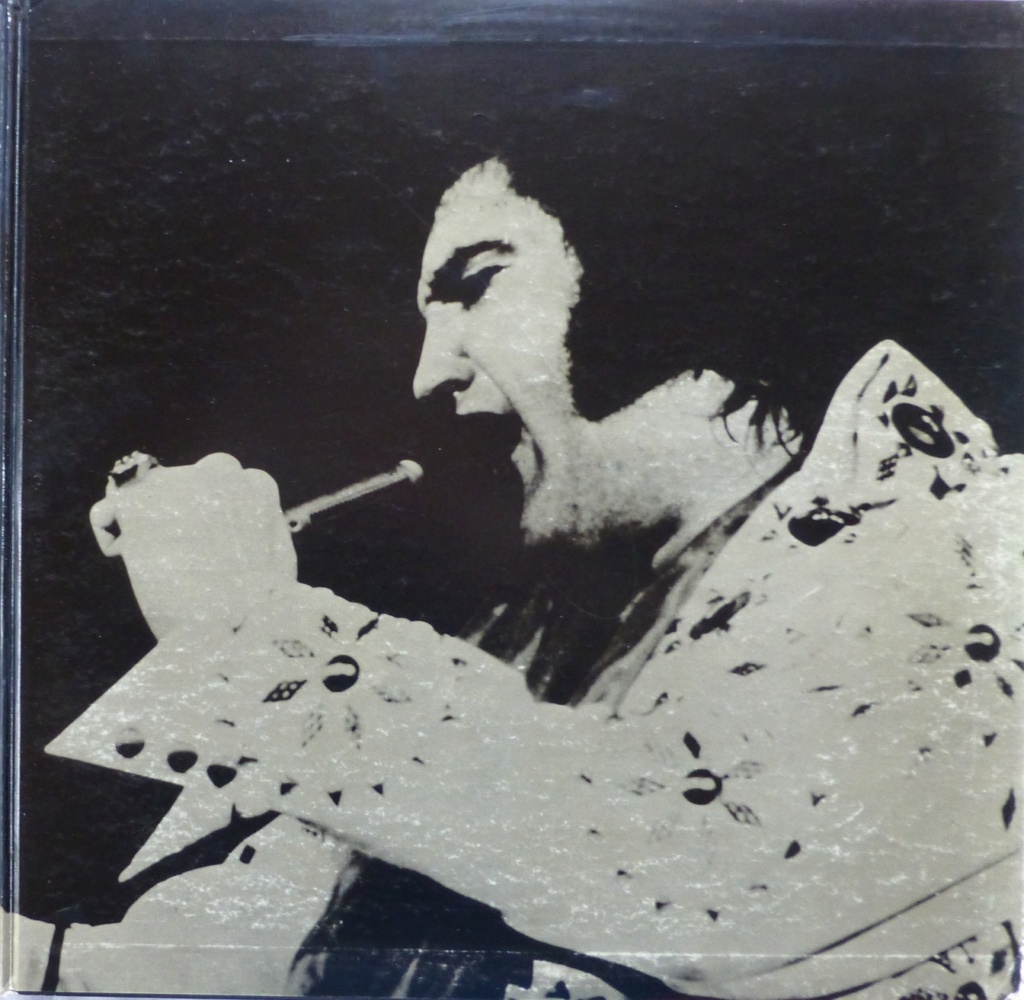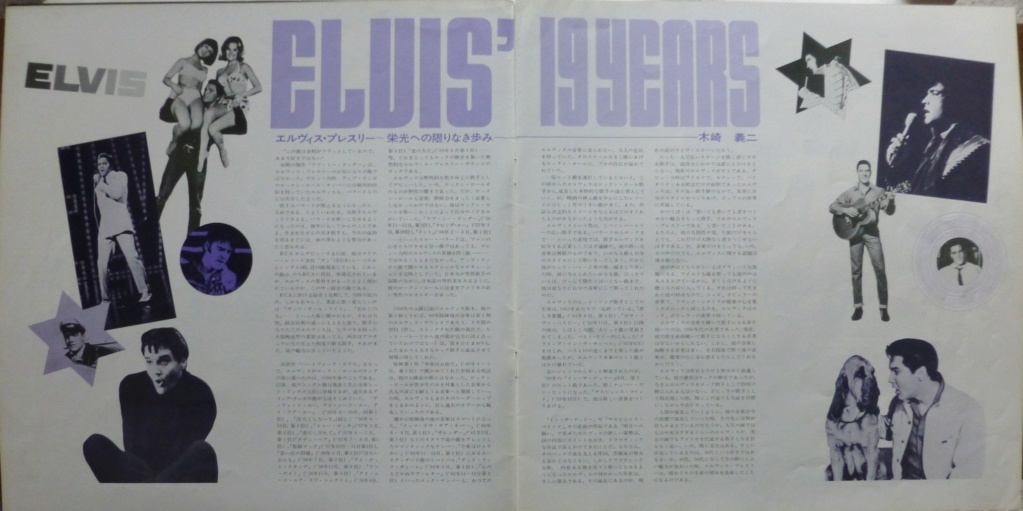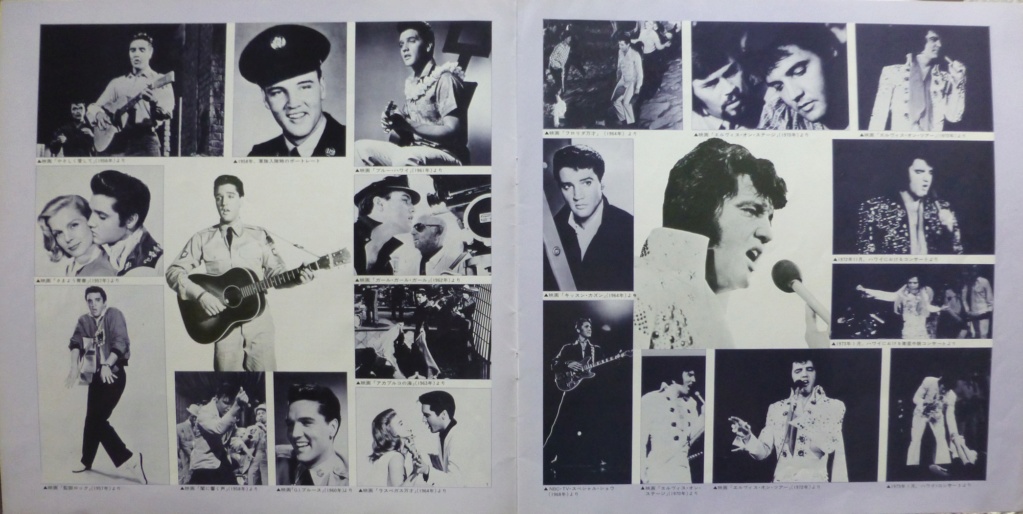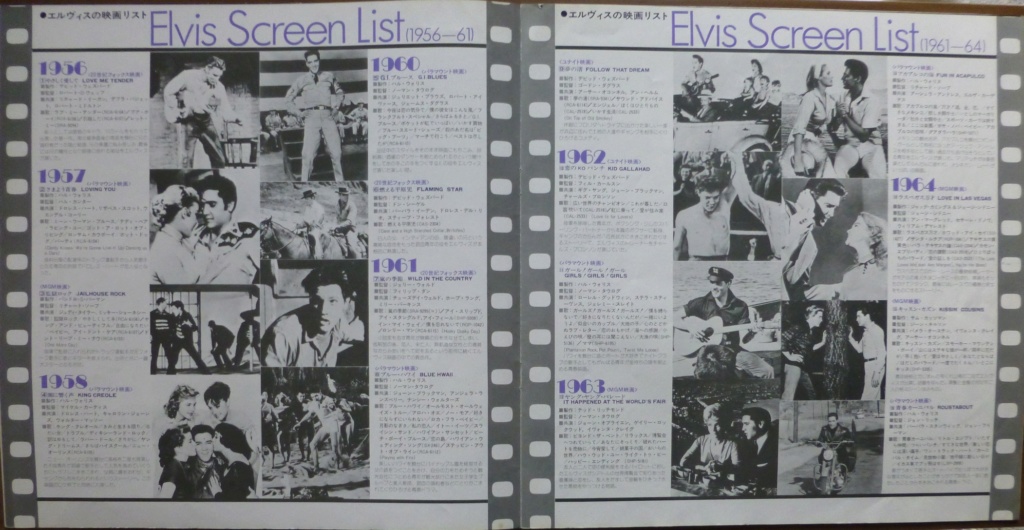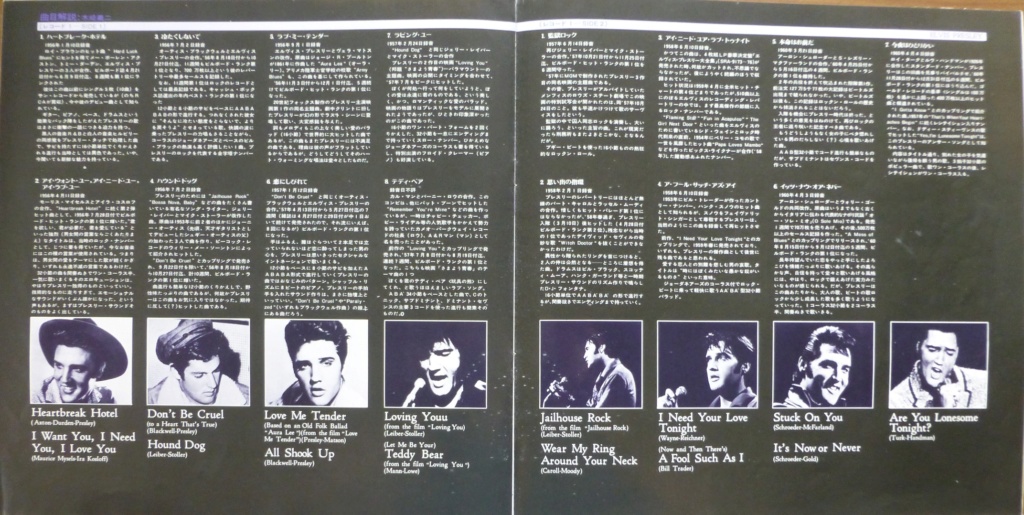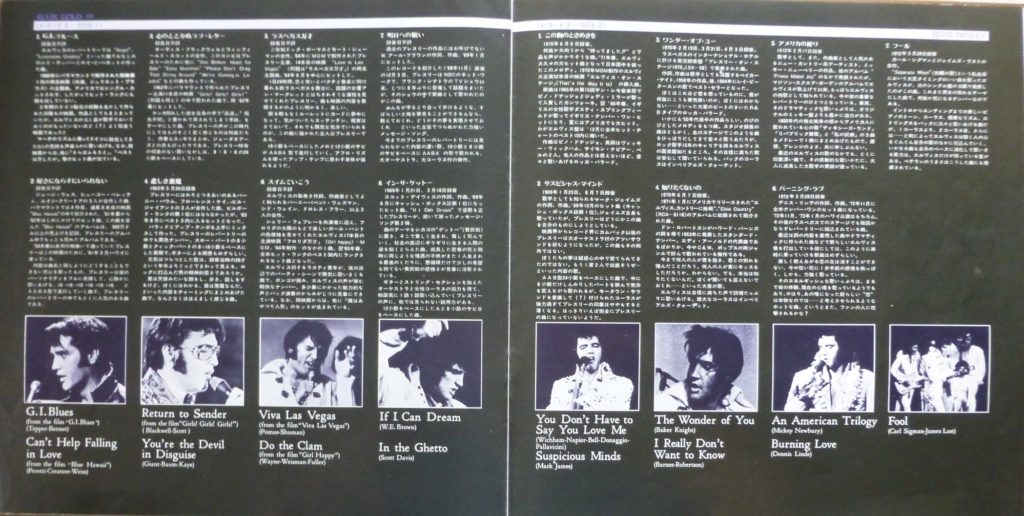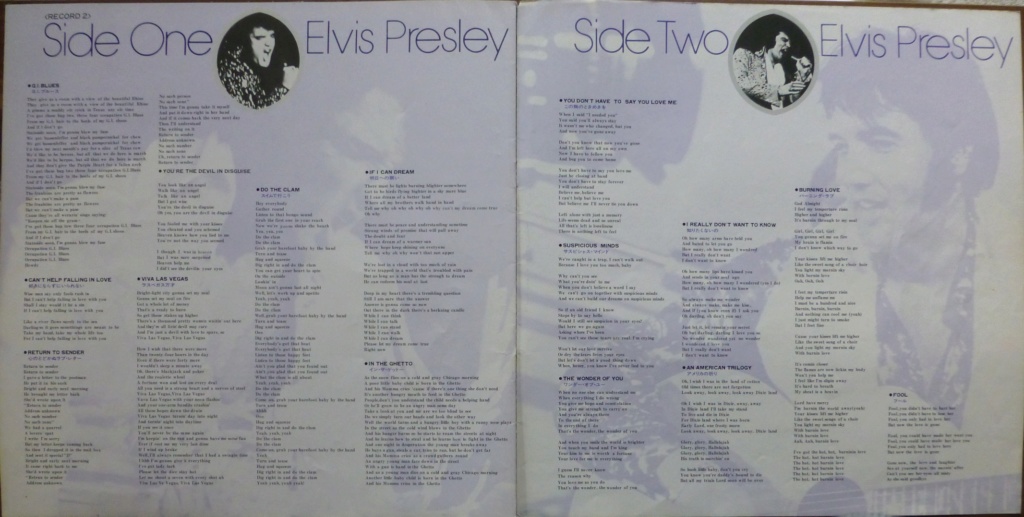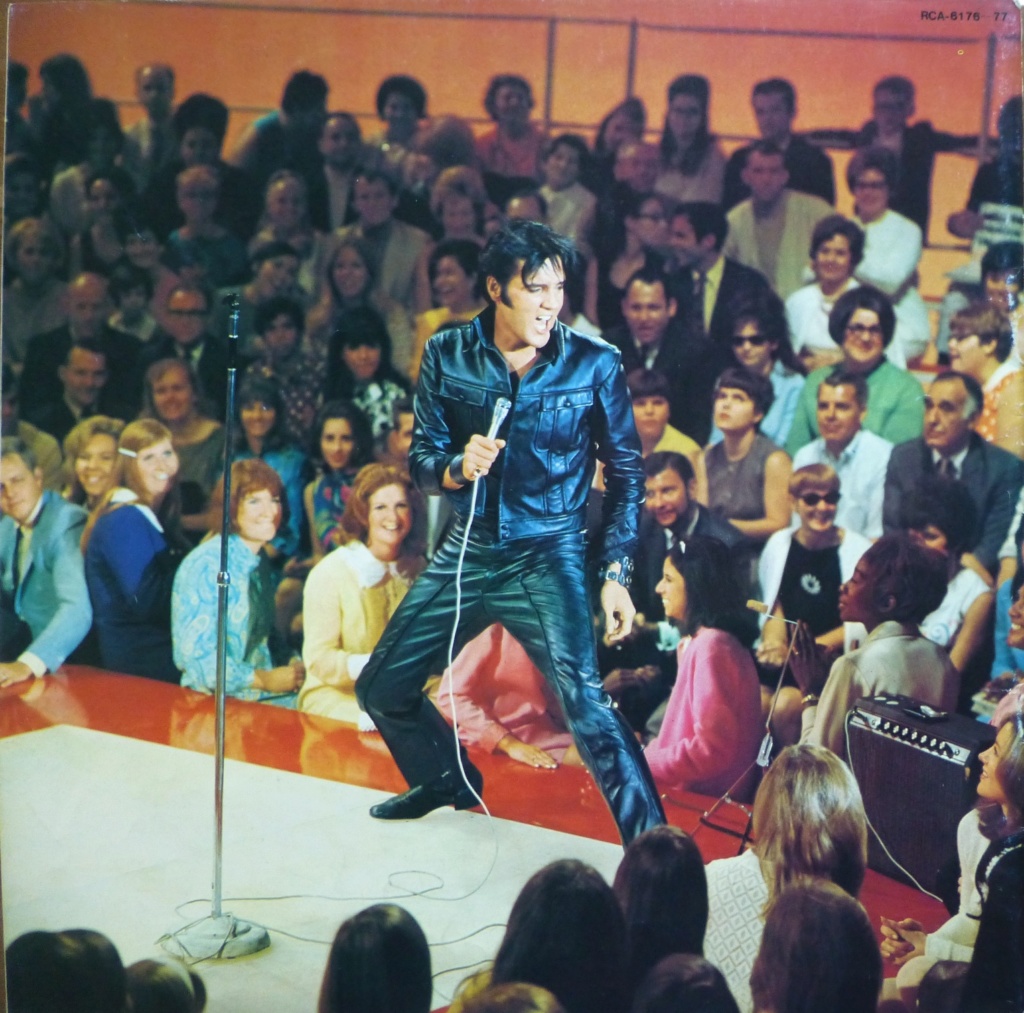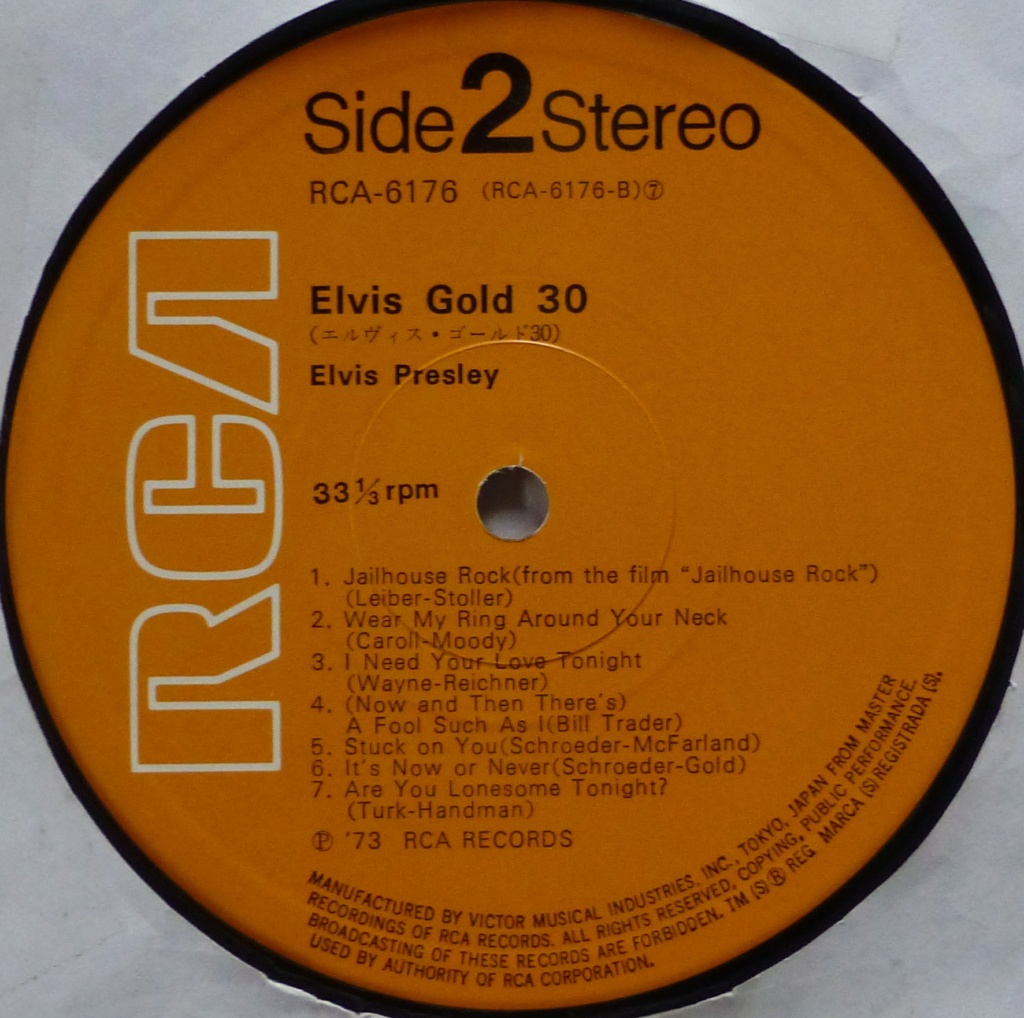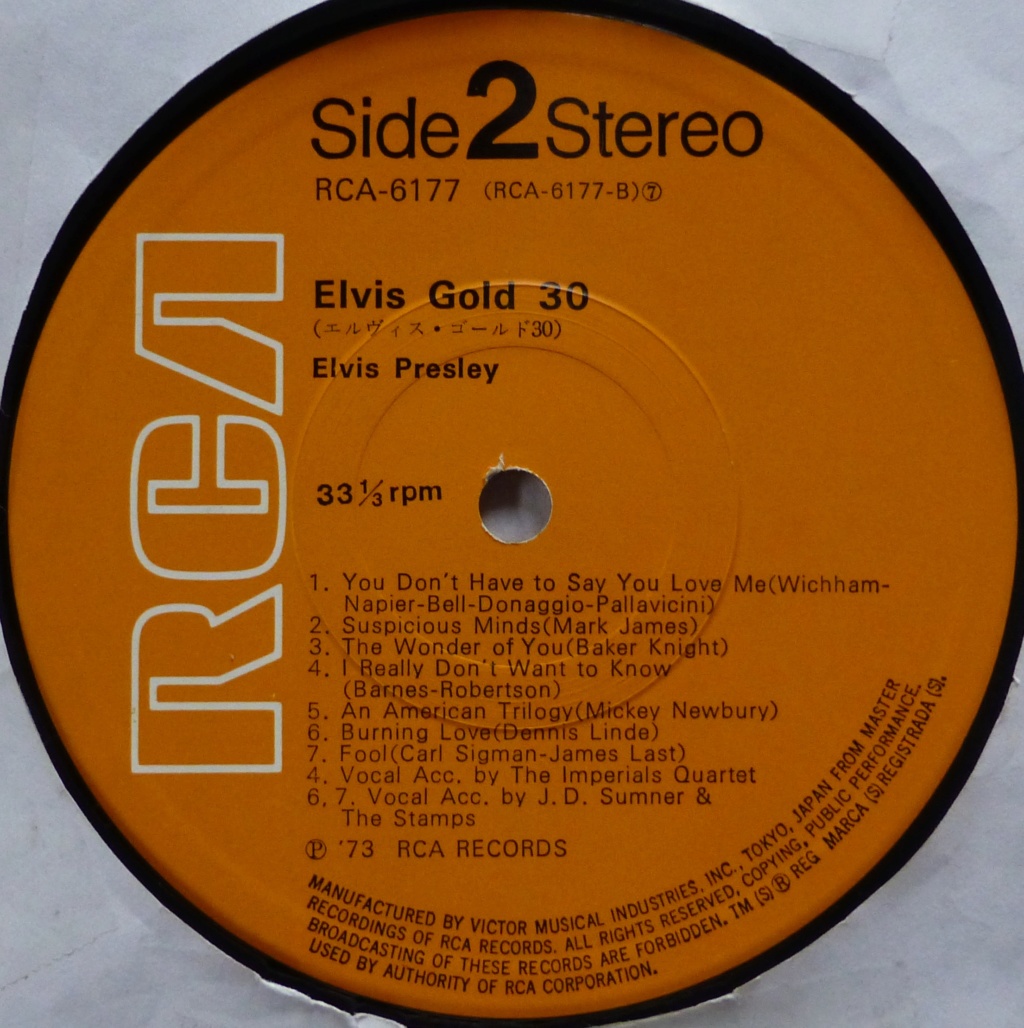 Befugnisse in diesem Forum
Sie können in diesem Forum
nicht
antworten