Mustang

Inventar

Anzahl der Beiträge :

1169


Anmeldedatum

: 11.01.13


Alter

: 59


Ort

: Schweiz


Laune :

Sehr gut

am Mo Dez 11, 2017 7:53 pm
GIRL HAPPY
Seite A:
01. Girl Happy
02. Spring Fever
03. Fort Lauderdale Chamber Of Commerce
04. Startin' Tonight
05. Wolf Call
06. Do Not Disturb
Seite B:
01. Cross My Heart And Hope To Die
02. The Meanest Girl In Town
03. Do The Clam
04. Puppet On A String
05. I've Got To Find My Baby
06. You'll Be Gone
Land: Japan
Label: RCA VICTOR
Erschienen: Juli 1965
Kat.-Nr.: SHP-5436 LIVING STEREO
Format 12" / 33 1/3rpm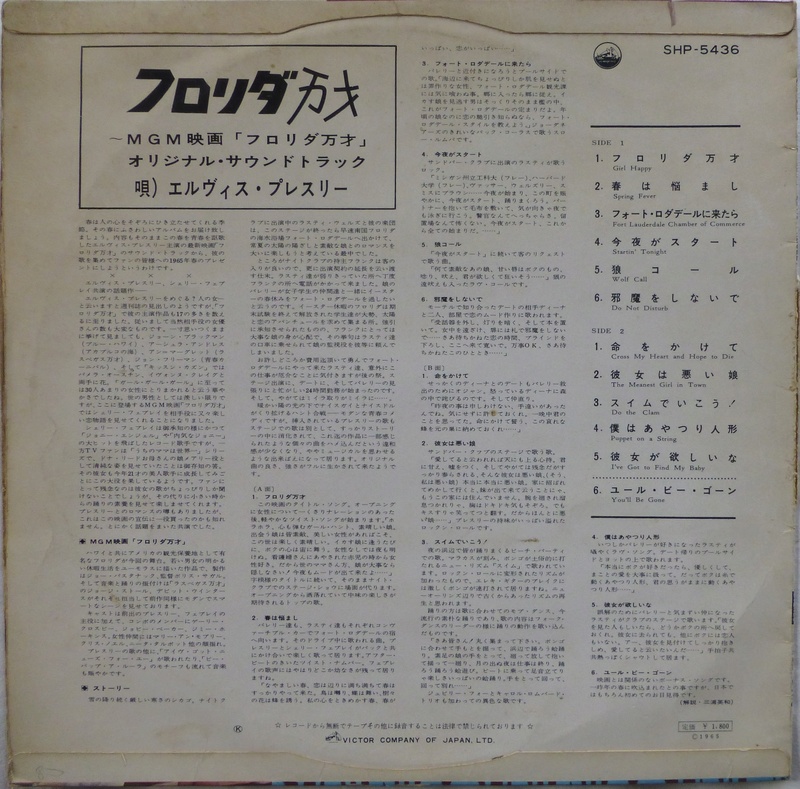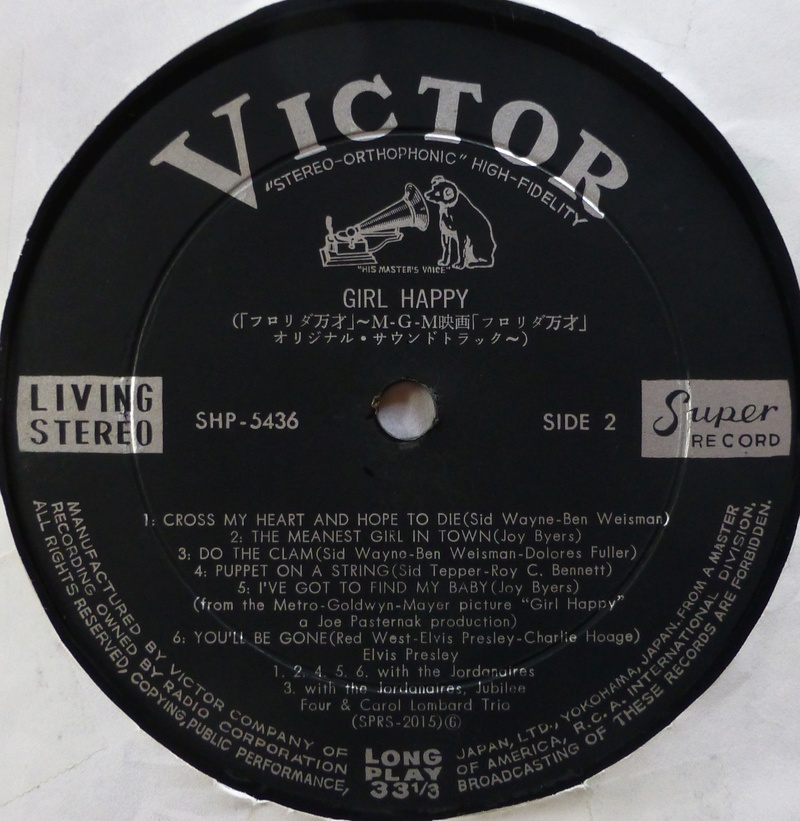 Diese LP gab es mit 2 verschiedenen Backcover und mit harten oder weichem Cover.

Befugnisse in diesem Forum
Sie können in diesem Forum
nicht
antworten