Gleiches Coverbild wie Beitrag 1. Doch anders gestaltet. 
Die Song Zusammenstellung ist nicht die gleiche. Ausser die ersten 4  von Elvis.
Land: Korea
Label: Universal Records
Erschienen: 1970 (Stempel auf Vinyl-Etikette)
Kat.-Nr.: AL-2035
Seite A:
01. Girl Happy
02. Do The Clam
03. Puppet On A String
04. You'll Be Gone
05. Boxer ( Simon & Garfunkel)
06. Quando Minamore ( Gilliora Cinquetti)
07. Too Busy Thinking About My Baby (Marvin Gave)
Seite B:
01. Love Me Tonight ( Tom Jones)
02. My House  (Vicky)
03. Get Back (Beatles)
04. Love Theme From "Romeo & Juliet" (Henry Mancini & ork)
05. Heather Honey (Tommy Roe)
06. To Day (Jimmy Rodgers)
07. Johnny One Time (Brenda Lee)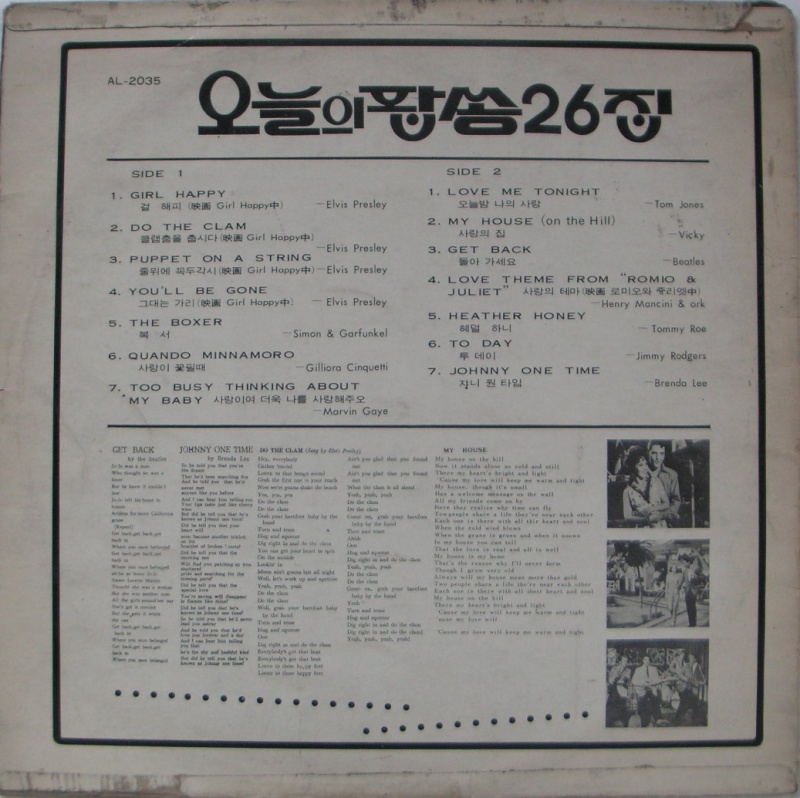 Rote Vinyl-Etiketten.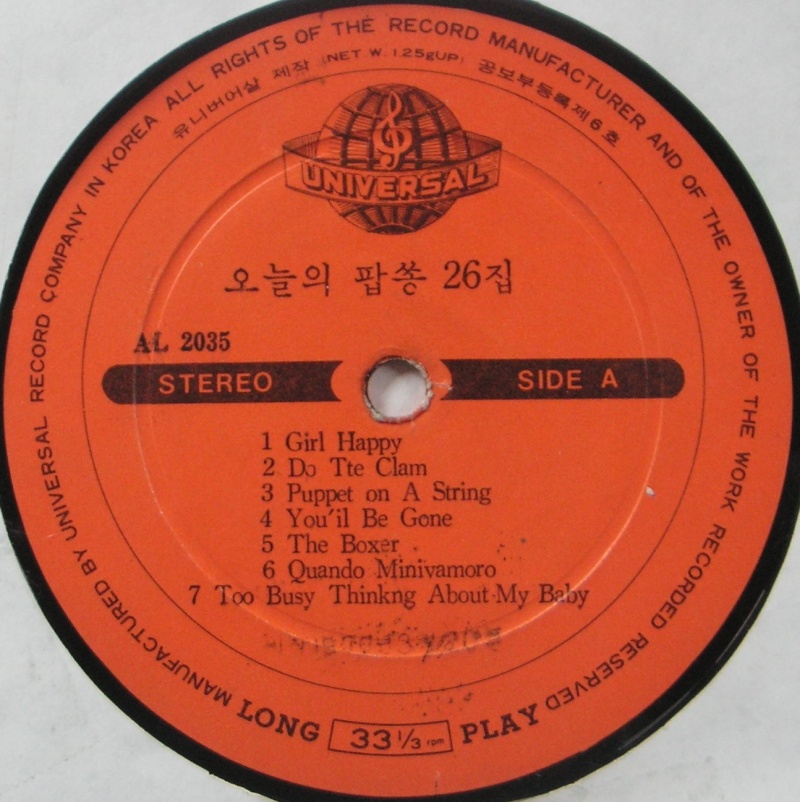 Der Song 8 Seite B steht wohl auf der Etikette aber nicht auf dem Backcover. Er ist auch nicht auf dem Vinyl vorhanden.