Mustang

Inventar

Anzahl der Beiträge :

1169


Anmeldedatum

: 11.01.13


Alter

: 59


Ort

: Schweiz


Laune :

Sehr gut

am Di Jan 22, 2013 1:53 pm
Beitragsbewertungen : 100% (1 Bewertung)
Titel: SUCH A NIGHTSeite A:
Such A Night
Soldier Boy
It Feels So Right
Girl Next Door
Like A Baby
Reconsider Baby
Seite B:
Make Me Know It
Fever
The Girl Of My Best Friend
I Will Be Home Again
Dirty Dirty Feeling
Thrill Of Your Love
Land: JAPAN
Label: RCA VICTOR
Erschienen: Juli 1963
Kat.-Nr.: RA-5261
Das Cover ist gleich wie Elvis Is Back (siehe ganz unten).
Die Vinyl-Etikette hat leichte Änderungen: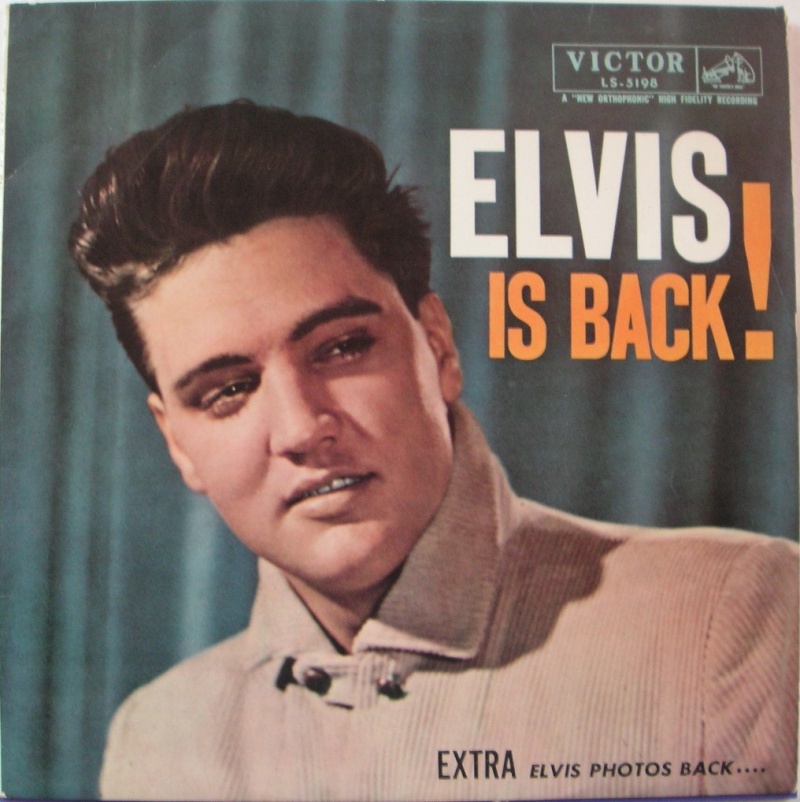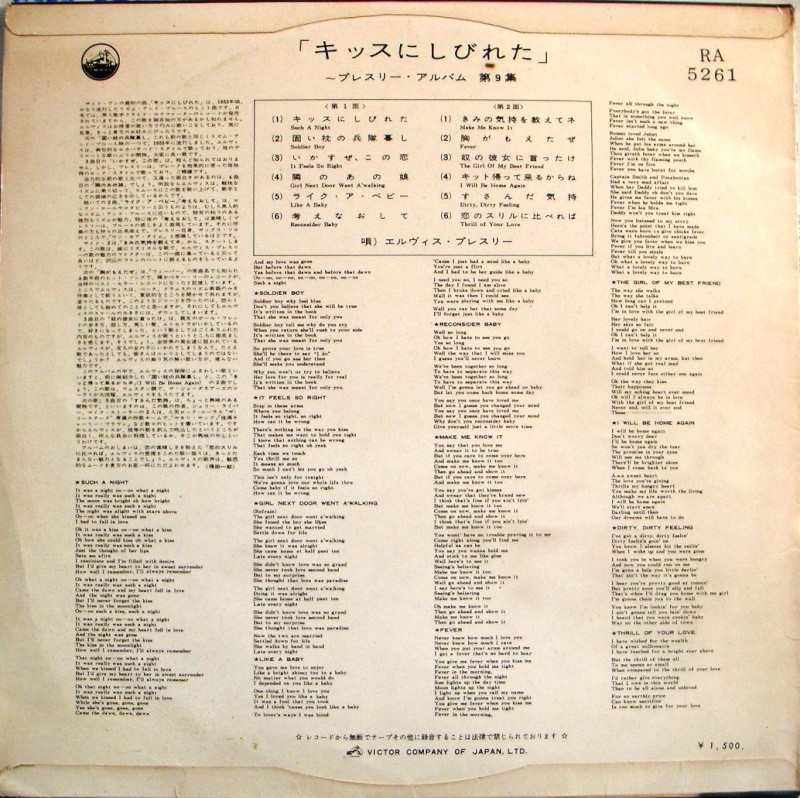 Seite A.  Es steht nur noch The Girl Next Door. Der Schreibfehler (It Feels So Right) wurde korrigiert.
Beispiel ELVIS IS BACK: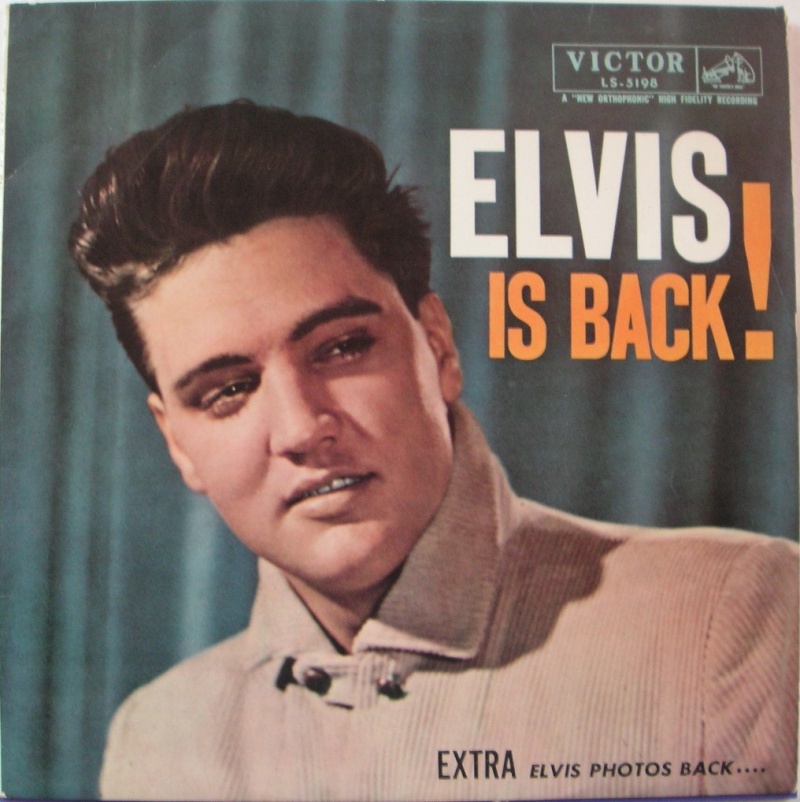 Mustang

Inventar

Anzahl der Beiträge :

1169


Anmeldedatum

: 11.01.13


Alter

: 59


Ort

: Schweiz


Laune :

Sehr gut

am Mi Apr 19, 2017 7:33 pm
Beitragsbewertungen : 100% (1 Bewertung)
Titel:
SUCH A NIGHT



Seite A:
01. Such A Night
02. Soldier Boy
03. It Feels So Right
04. Girl Next Door
05. Like A Baby
06. Reconsider Baby

Seite B:
01. Make Me Know It
02. Fever
03. The Girl Of My Best Friend
04. I Will Be Home Again
05. Dirty Dirty Feeling
06. Thrill Of Your Love


Land: JAPAN
Label: RCA VICTOR
Erschienen: Januar 1963
Kat.-Nr.: SHP-5145 LIVING STEREO
Format: 12" / 33 1/3rpm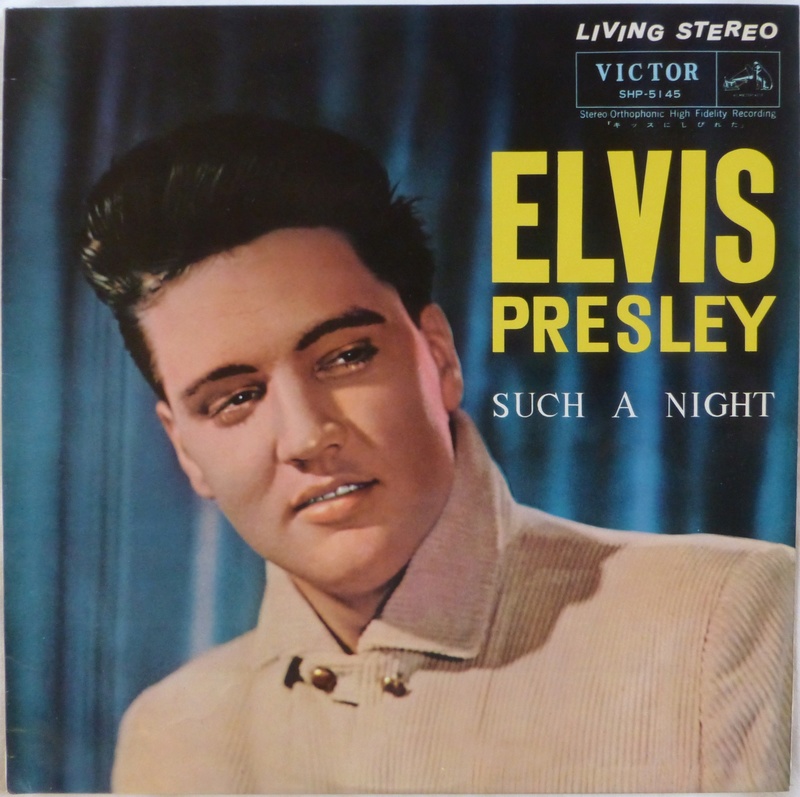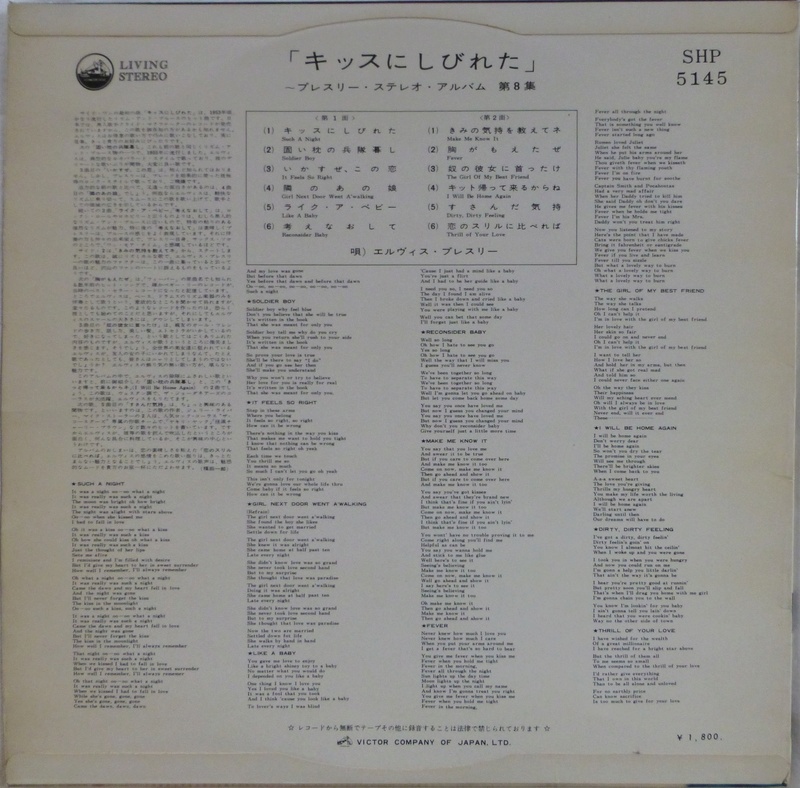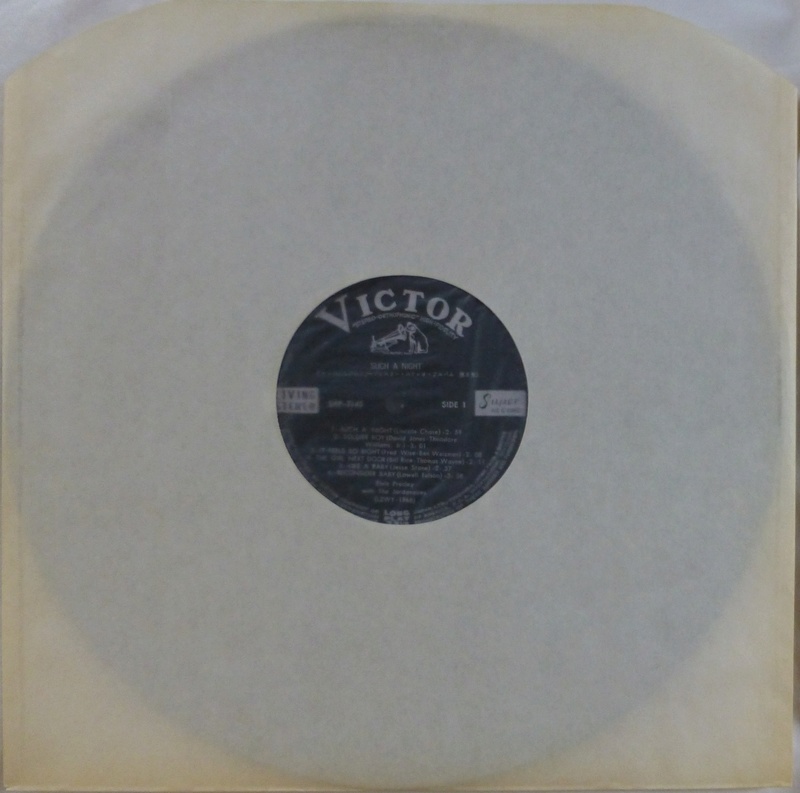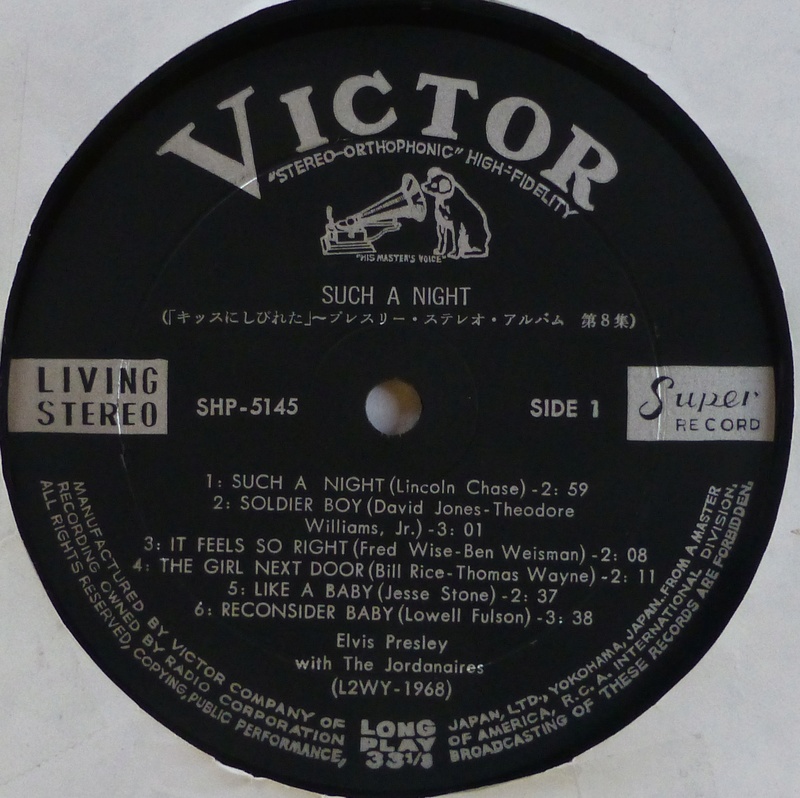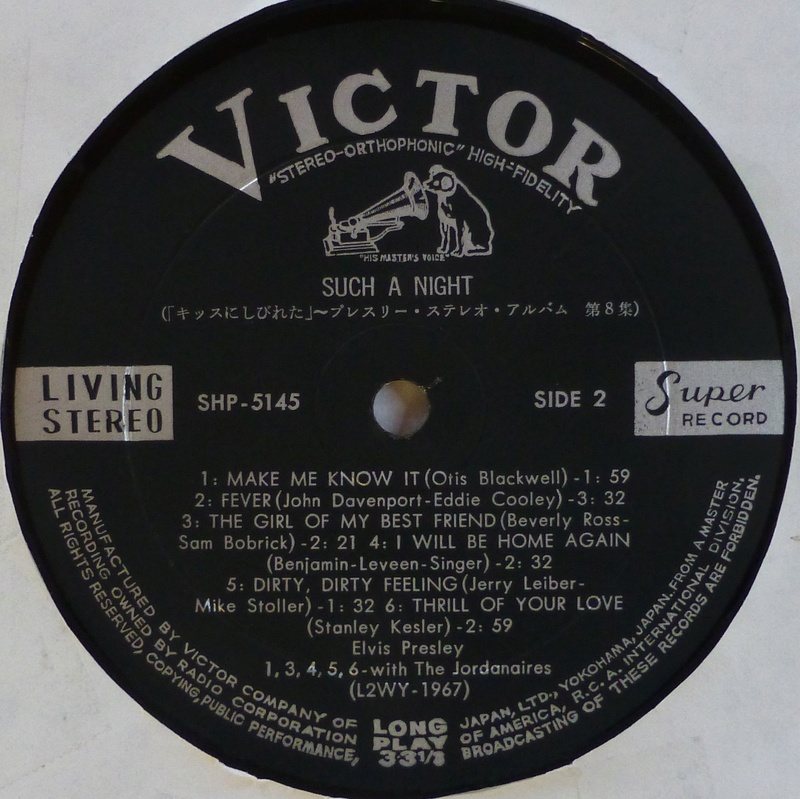 Mustang

Inventar

Anzahl der Beiträge :

1169


Anmeldedatum

: 11.01.13


Alter

: 59


Ort

: Schweiz


Laune :

Sehr gut

am Fr Apr 21, 2017 8:24 pm

Befugnisse in diesem Forum
Sie können in diesem Forum
nicht
antworten