Mustang

Inventar

Anzahl der Beiträge :

1147


Anmeldedatum

: 11.01.13


Alter

: 58


Ort

: Schweiz


Laune :

Sehr gut

am Mi Dez 23, 2015 7:34 pm
Beitragsbewertungen : 100% (1 Bewertung)
Titel:
Elvis Gold Records Volume 4
Seite A:
01. Love Letters
02. Witchcraft
03. It Hurts Me
04. What'd I Say
05. Please Don't Drag That String Around
06. Indescribaly Blue
Seite B:
01. You're The Devil In Disguise
02. Lonely Man
03. A Mess Of Blues
04. Ask Me
05. Ain't That Loving You Baby
06. Just Tell Her Jim Said Hello
Land: Japan
Label: RCA
Erschienen: April 1973
Kat.-Nr.: RCA-6115
Format: 12'' / 33 1/3 rpm
Auf dem Cover steht Gold Records und auf der Vinyl-Etikette Golden Records.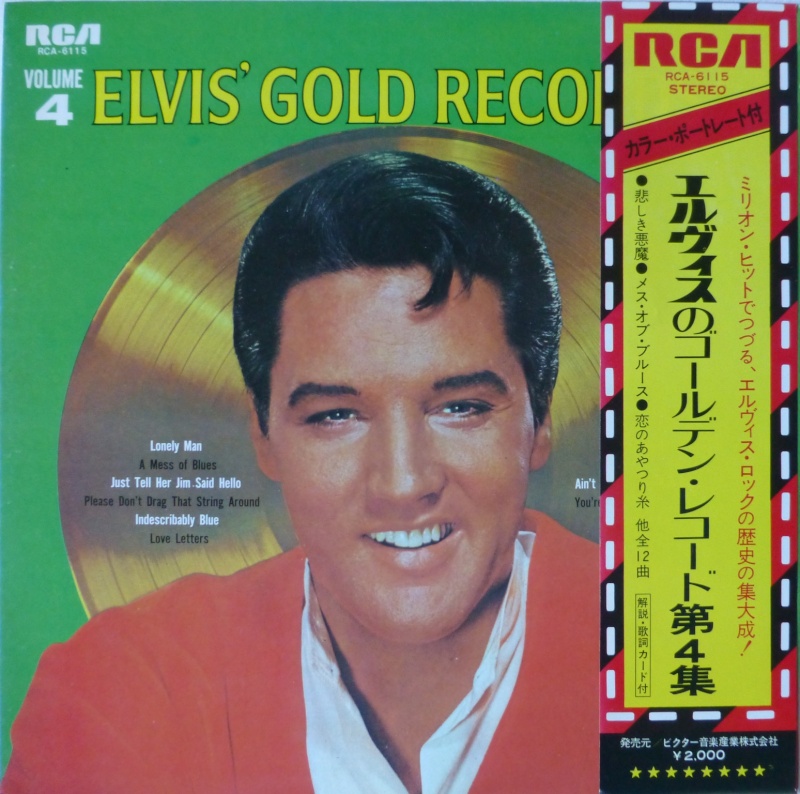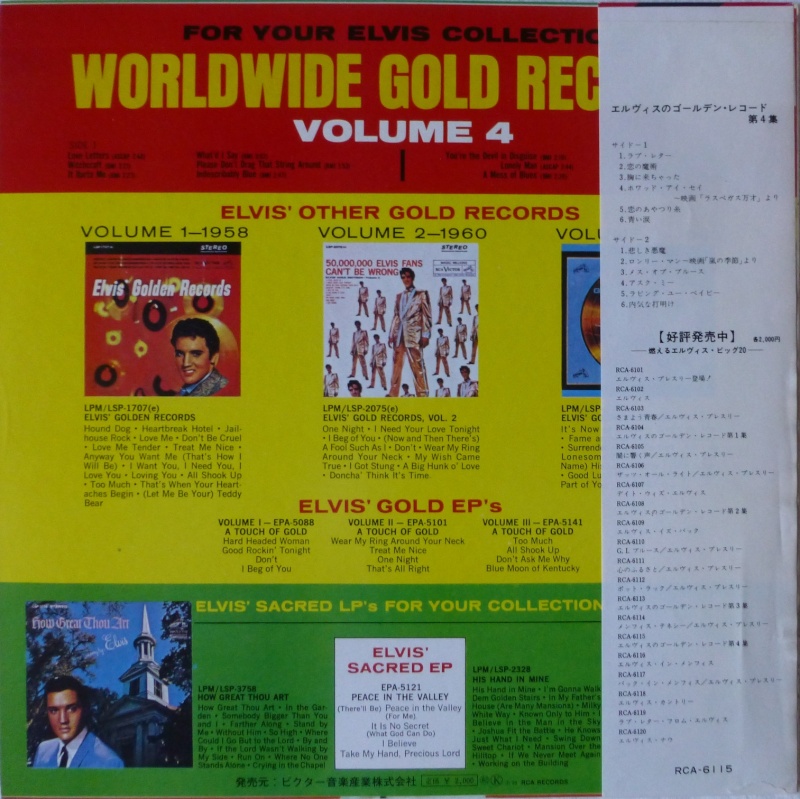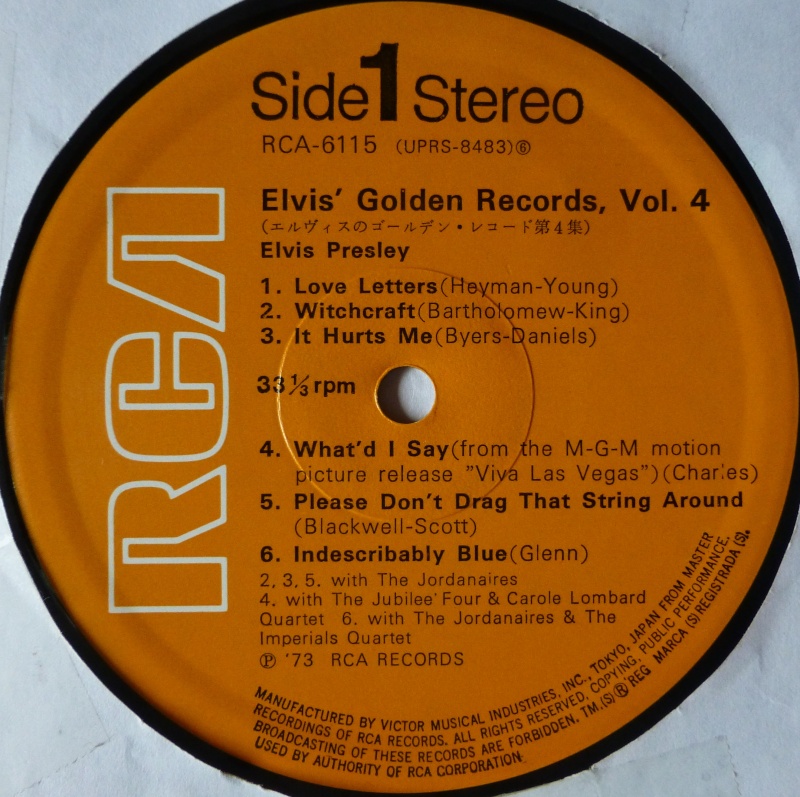 Mit Poster, doppelte Cover Grösse.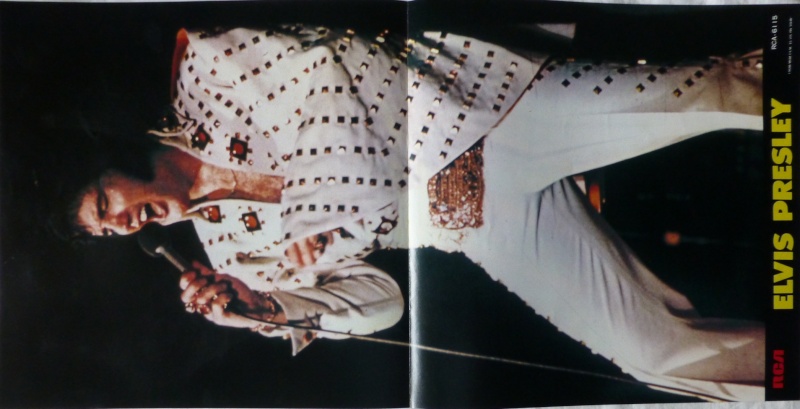 Songblatt in englisch und japanisch.
Mustang

Inventar

Anzahl der Beiträge :

1147


Anmeldedatum

: 11.01.13


Alter

: 58


Ort

: Schweiz


Laune :

Sehr gut

am Sa Feb 06, 2016 6:18 pm

Befugnisse in diesem Forum
Sie können in diesem Forum
nicht
antworten